---
SCUBA DIVING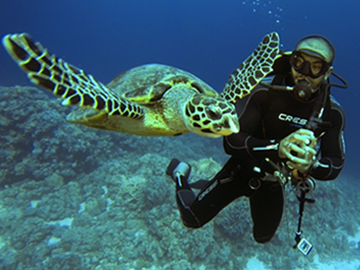 DIVING COURSES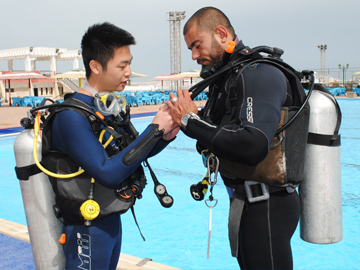 From PADI Open Water Diver to PADI Instructor
LIVEABOARDS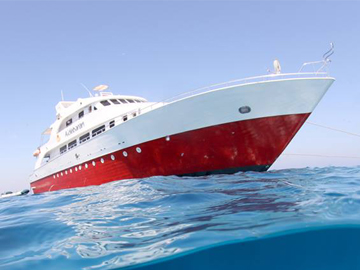 Are you ready for some adventure?
DIVE HURGHADA
Are you planning to come to Hurghada to admire the beautiful underwater world of the Red Sea?
You can do snorkeling like you always used to do, but you can also experience something new, Scuba Diving!

If you have never dived before, you can opt for an Introductory dive.
Do you want to learn scuba diving? Then you can start the PADI Open Water Diver diving course with our diving school.
After earning your scuba diving certification you will be free to dive anywhere in the world along with your dive buddy to a maximum depth of 18 meters!

If you already have your scuba diving license, then you are more than welcome to dive with us.
It is also possible to do wreck diving or night diving.
If you want a new challenge then you can even start an advanced course.

Learn scuba diving in a safe way with our professional diving instructors. You will experience a lot of fun during your dive day.
We are serious when we have to be serious, but we certainly love to laugh!

Are you looking for a diving adventure? Check out our weekly Red Sea liveaboard safaris dive trips.




SAFE DIVING
Our professional dive instructor will guide you during your dive while using modern and well maintained dive equipment. We adhere to PADI Safety standards.

ENJOY SCUBA DIVING
Don't forget one of the most important things, scuba diving is fun! Enjoy the amazing marine life, Use your new GoPro underwater, relax on board and make new friends.

SERVICE
Your transfer will be arranged by Dive-Hurghada. The crew will help you with your equipment. The cook prepares international food. Lunch and softdrinks are always included. The captain will bring you to the most amazing divesites.

ENVIRONMENT
We care about the Red Sea environment. We stand for; looking with our eyes and not with our hands! Do you adore fish and coral as much as we do? Dive with us!
PHOTO GALLERY
Scuba Diving, Diving Courses, Liveaboards and Snorkeling in Hurghada and other places in the Red Sea